Timeform Recap - 2018 Blue Diamond Stakes
Timeform recap the 2018 Blue Diamond Stakes won by Written By for trainer Graeme Begg and jockey Jordan Childs.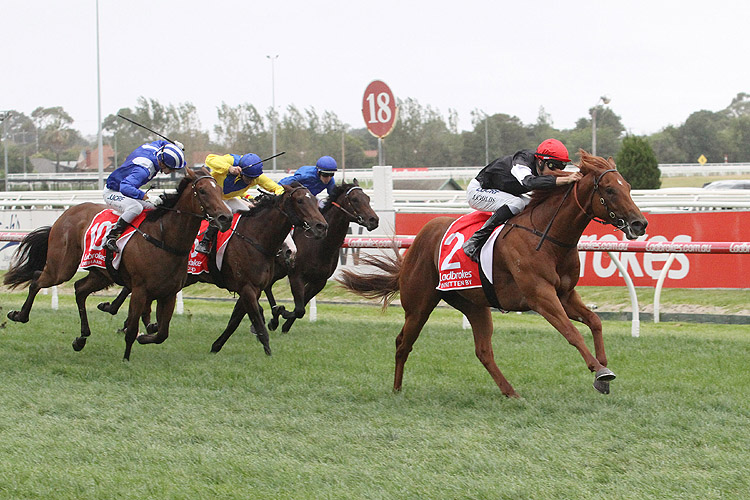 The story going into the Blue Diamond was one of an even group. Not a bad group, but an even group. The lead-up races were, for the most part, well up to standard but they lacked a stand-out. Eight of the leading contenders going into Saturday were within what would roughly equate to one length on Timeform
's scale.
So it was a surprise to many (seemingly not for those who were part of a strong betting push for the winner) that the race was won so decisively.
Written By went into the Blue Diamond as one of those eight closely-matched challengers and came out a clear-cut champ - a strong horse relishing a strongly-run contest.
A finishing speed of 98.1% certainly compromised what was a plain overall time. It shows this Blue Diamond to be a test of a horse's ability to absorb early pressure. Written By came out strongest and earned himself a Timeform rating of 120 in the process.
In 37 Blue Diamonds run since 1982 only six winners have won by a margin wider than Written By's 2.5 lengths. Samaready
, Sepoy
, Paint, Courtza, Midnight Fever and Bounding Away.
In 37 Blue Diamonds run since 1982 only six winners have won by a margin wider than Written By's 2.5 lengths.
Three of that sextet, Sepoy, Courtza and Bounding Away, went on to win the Golden Slipper while Samaready and Paint were among the placegetters at Rosehill. Midnight Fever could only finish eleventh but she did win the Riesling in-between and was good enough to start 7/2 in the Slipper.
Converted to Timeform's scale, the margin back to runner-up Enbihaar was 13lbs. Only Sepoy, the highest-rated Blue Diamond winner in modern times who beat Hallowell Belle by a whopping 17lbs, had a bigger edge on the runner-up.
For all of that, a Timeform rating of 120 is more in-line with the story of the lead-ups. It's up to par but it doesn't exceed it. Race standards pointed to a rating in a tight range of 120-122.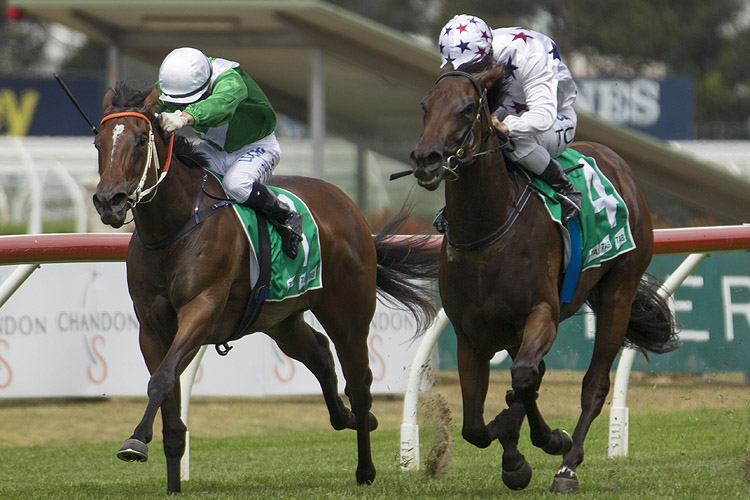 The two-year-old scene had already had a shake-up on the day with the Silver Slipper at Rosehill looking a very serious piece of form.
The Silver Slipper was also strongly run early with the well-beaten Neutrality seemingly over-committing, but what was over-committing for Neutrality was smooth sailing for Sunlight and Estijaab. A finishing speed of 101.9% points to that pair being well-ridden relative to their talents and it's a race pattern conducive to high-ratings which is exactly what we got.
Sunlight improved from 113p to 116+ with Estijaab 115+. The plus is there to indicate that their respective performances could be better than they have been rated and that comes largely from the time which was fast. Very fast. Speed-figure fanatics will love what they see.
As stated, the race set-up for a fast time, but on this evidence both Sunlight and Estijaab look up to Golden Slipper standard and they have set the bar nice and high for the likes of Performer (rated 115), Santos (110+) and of course Written By in the coming weeks.