Why not many people win horse racing event bets
It's only a myth that winning horse race is more dependent on your luck.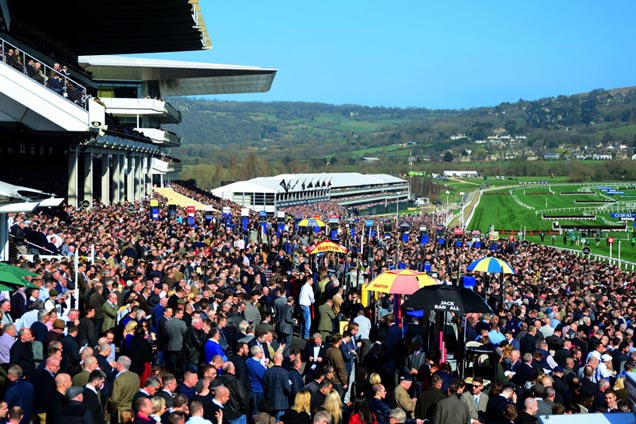 As a sports punter you can decide your own luck with Cheltenham betting. The moment you want to generate best profit from horse racing, you have to focus on two basic ingredients. It is important for any one to design the best betting bank and staking plan so you can generate bets profit in the racing event.
Some set of critical information for first time betting punters it is important to get familiar with the right way to make use of your liabilities and bets. To ensure that you win consistently you have to try and spread evenly your liabilities and bets. One of the most important parts is to try and understand what you are focusing on achieving. Horse racing is a game play where you can bet any amount of money and win or loose any amount of money. So it is very critical to determine the place where you will stop.
The moments you bet a particular amount of money you have to decide what the maximum amount is where you will stop (either win or loose). This will ensure that you have decided your maximum limits for placing in the bets.
Make use of best workable strategy
This means that you may have to consider your bank roll to determine the exact amount of money you are willing to spend in when placing your bets. This also means that you may have to decide the exact amount of money you are planning to invest in when placing each bet size. You have to keep in mind that just by placing or wagering big bet size in horse racing event it does not guarantee that you will win big amount in the bet.
The moment you speak of betting events like Cheltenham 2018 events, you have to try and make selection of small bet size. This will ensure that you get consistent small wins every time. Apart from this it will also ensure that you don't loose a big amount of money or your entire bank roll in any race. This will also offer you with a chance to stay in the game for much longer time and enjoy it.
So in case you are a type of racing punter who wants to look forward to make consistent wins then you have to try and tick to the small bets and try and generate some easy points in your betting account.
You have to keep in mind that book markers try and take full advantage of this system as they are aware that most people will place big wager in the bets or will try and alter their betting size. So the moment you alter the size of your bets it is obvious that you are going to loose all your money to the bookies account. This is one system most bookies at the horse racing events follow and people who avoid sticking to smaller size bets usually loose most money in the game every day. When placing bets in horse racing you need to try and leave sufficient space for your self to expand.
Investing or betting
Horse racing can be considered as a type of investment which may offer you with both wins and loses in the short or long run. The moment you loose the money, you can compare it with crashing stock market. When you bet certain amount of money in any horse race and you lose a percentage of it then there are usually less chances of you to recover that money back. In general most people stop chasing their losses just because they feel that they are not going to recover the lost money. This is what most bookies want you to do as they are already aware of the fact that you are going to quit very soon.
Follow the point system
This is one important factor that not many people follow and end up loosing more money in horse race. Try and follow a system that is simple to use and easy. This is also one system where it becomes easy for you to calculate, your losses or wins. Just like any other system of investment, horse racing also may offer you with diverse portfolio for generating profits.