Yonkers International on radar for Sparkling Success
It's got a bit of Crocodile Dundee about it.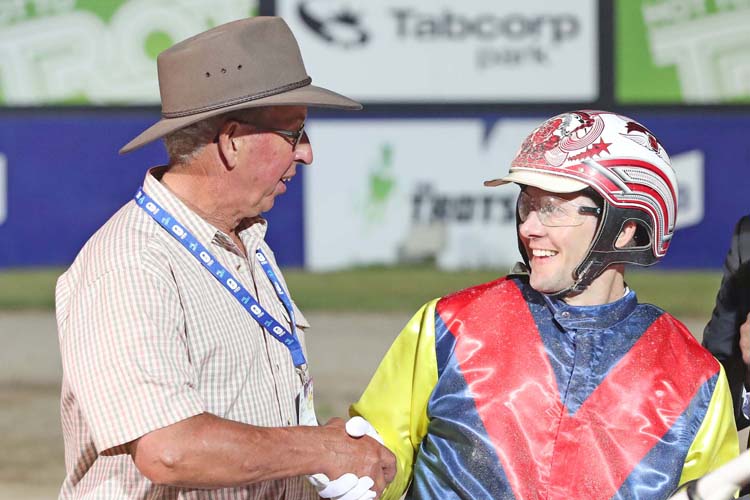 The dairy farmer from Victoria's south-west heading to the biggest smoke of them all, the Big Apple – New York City, for a $1.3 million horse race.
Mick Dundee isn't a dairy farmer and as far as we know didn't train horses, but there are plenty of parallels between the man who hunts crocodiles and the dairy farmer who hunts race wins.
John Meade says he is stoked to be invited to contest the $1.3 million Yonkers International Trot in New York in October with his champion trotter Sparkling Success.
"I would say at this stage we'll be making the trip but there's a bit of water to go under the bridge yet," the affable trainer whose race-night hat is not dissimilar to Croc Dundee's told the Warrnambool Standard's Tim Auld.
"We're still working a few things out … it might mean we that we miss a couple of really good races here in the early part of Victoria's summer carnival. It's a big trip for the horse – let alone for a couple of dairy farmers in my wife Mary and me from Cudgee."
Not only does Meade train Sparkling Success, he bred the trotter who in January won Australasia's richest squaregaiting feature, the Pryde's EasiFeed Great Southern Star at Tabcorp Park Melton.
It's an amazing story and gives hope to smaller hobby racing participants throughout the land, that the little guy can absolutely achieve what the big players often pour in millions to chase.
"I'm just a little old dairy farmer who trains a couple of harness horses," Meade said.
"I don't get worked up with many things, but to think we may go to New York with Sparkling Success is a big thing in any person's language."
Harness Racing Australia Chairman Michael Taranto has long been an advocate for the internationalisation of trotting.
Mr Taranto said Sparkling Success simply lining up in the Yonkers International would be "an enormous step forward" for Australasian trotting.
"It would be absolutely phenomenal if he were able to simply be competitive in that race. Just to line up would be amazing," Mr Taranto said.
"It would put Australian trotting on the map in terms of the world's biggest stage.
"They don't just focus on the horse; they focus on the country each horse hails from in that race. There would be Australian flags waving and John Meade in New York … he'd blow them away. It'd be fantastic.
"When you talk about the Yonkers International Trot, you are talking about playing in the big game. Having a seat at that table can only enhance Australian trotting's position in the world market."
Mr Taranto was full of praise for US harness officials, who have for the last five years vigorously pursued Australasian horses for the Trot.
"They almost got Keystone Del and unfortunately that didn't happen in the end, but to their enormous credit they persevered and hopefully now they've got Sparkling Success," Mr Taranto said.
"I must give them enormous credit for how determined they have been to secure a horse from this part of the world."


Most Read